CalPleadings, a legal templates package for Microsoft Word, is designed for California legal practices and other law firms that file in the California court system. CalPleadings includes the following legal pleading templates, interrogatories, and document preparation features:
(Need a pleading form for only one court? Go to individual court pleading forms.)
Pleading Templates for all California Courts
California Superior Court pleading template (all counties)
California Appellate, Arbitration, State Supreme Court templates and forms
US District Court for California (Northern District/Southern District/Central District/Eastern District of California) templates and forms
US Court of Appeals: Ninth Circuit Court of Appeals template
Optional: Service of Process/Proof of Service forms
Optional: Correspondence Templates (Letterhead/Memo/Fax Cover/Envelope/Label)

Easy Setup, With Pleading Toolbar For:

Pleading Format – Body Text, Quote, Footnote
Multi-Level Numbered Headings
Tools for creating Table of Contents and Table of Authorities
Discovery Phrases (interrogatories, responses, requests)
Produce reliable, correct formatting on every pleading
Save time, increase firm productivity, reduce pleading paper cost


Create Pleadings With These Easy Steps: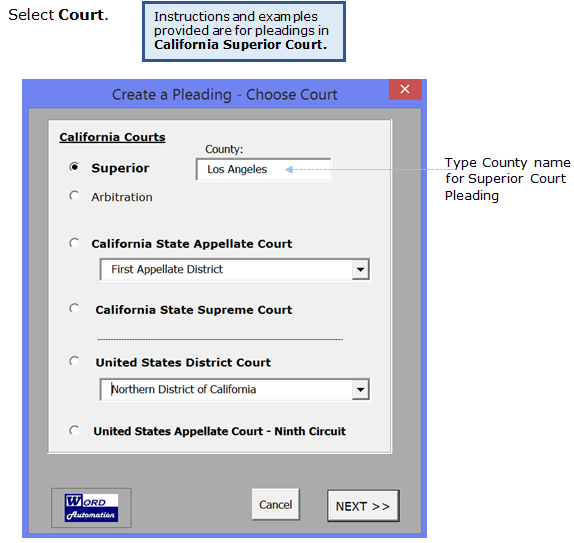 Choose attorneys for the pleading, select signing attorney (all firm members with state bar numbers can be listed in dropdown menu):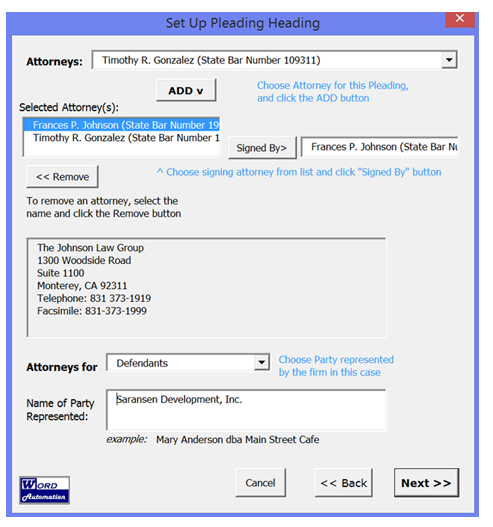 Enter information for pleading caption: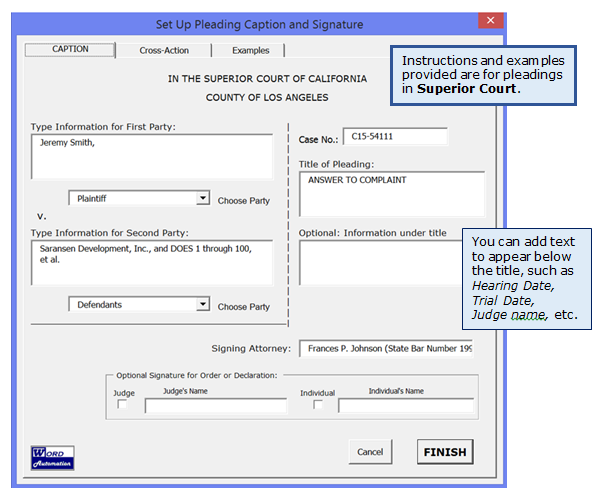 Legal Pleading with Perfect Format Created: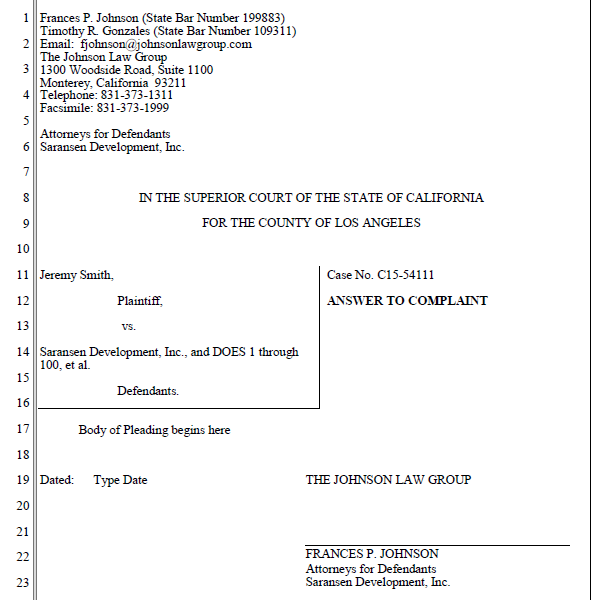 Footer for pleading pages will automatically show case action number and title from caption area:



Pleading Toolbar: Multi-Level Headings, Automatic Renumbering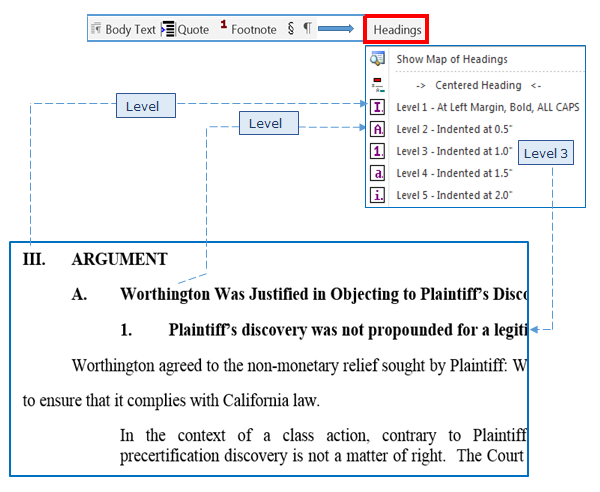 Headings are incorporated into the Table of Contents. Pleading Table of Contents and Table of Authorities can be generated with the CalPleadings toolbar.

Tool for Interrogatories – Automatic Renumbering: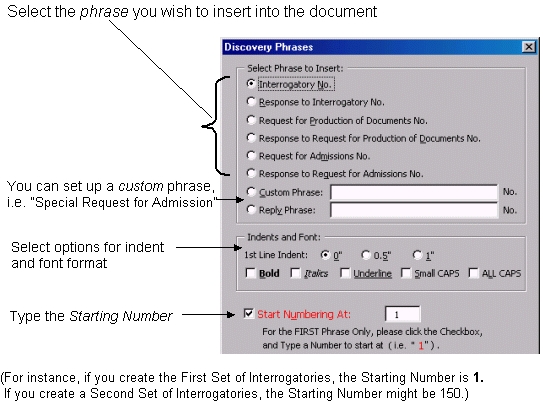 CalPleadings Documentation