Many law firms customize their Proof of Service (Service of Process) forms to contain specific language for delivery by personal messenger, by U.S. Mail, by overnight delivery (Fedex, UPS, etc), by email (typically a PDF attachment), and other methods.
Completing the Proof of Service form is a Service List, naming all individuals served: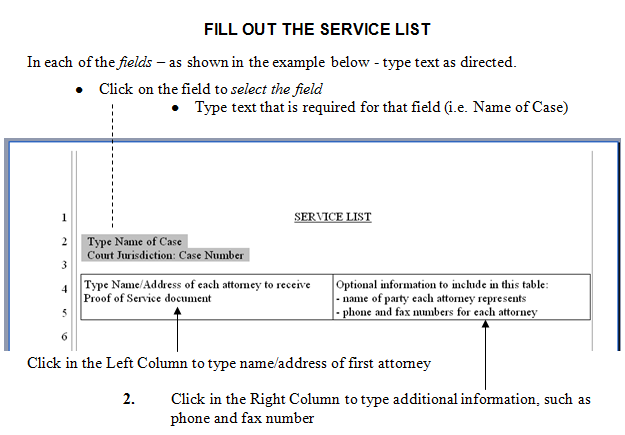 Download a sample Proof of Service form.
Customized Proof of Service forms can be added to CalPleadings, our integrated pleadings package for California courts.